Account manager – Support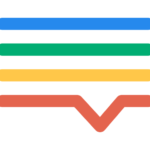 Want to join one of the Latvia's most exciting startups?
Lokalise is a localization (translation) automation tool for teams with mobile apps, web and other software. Startups, web and mobile agencies and regional and global enterprises worldwide use Lokalise to update texts for their old and new features and to expand into more languages.
In a little more than one year Lokalise got more than 1,000 happy clients including Shopify, Vodafone, Specialized, Bayer, Revolut, and many others. According to them, "besides Lokalise there is nothing worth trying in translation and localization", and we tend to believe them.
Contributing to one of the world's best products is great, working in a great team is better. We are now actively looking for an online support coordinator in our cozy mansard in Old Riga. Nice views, bicycle storage, a Foosball table and watching Silicon Valley series are included, of course.
Responsibilities
Assisting clients throughout the product via the in-app chat system
Contacting inactive users and offering them guidance
Product upsell (bonus commission scheme apllies)
Conducting videoconferences and tutorials
Requirements
Bilingual proficiency in English
Confident videopresentation skills
Clear and convincing communication
We offer
Commission on top of salary for every upsold client
Highly educational atmosphere for growth
Electric scooters, table football
Deadline: Aug 31st, 2018
Location: Riga
Salary: from 1000 up to 2000 EUR + bonuses
Contact person: Eugene Sadovsky
Contact phone: +371 26014876