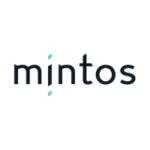 Do you want to be part of a team of one of the hottest fintech startups that's revolutionising financial services through technology?
If you are passionate about fintech, thrive in a fast-paced international environment, and want to see your ideas turn into reality, come join us!
At Mintos, we are building a global online marketplace for loans. We provide retail investors with an easy and transparent way to invest in loans originated by a variety of alternative lending companies around the world. As a high-growth fintech startup, we have won the People's Choice Award two years in a row in 2016 and 2017 and have been selected as a runner-up for the European Alternative Finance Platform of the Year 2016 and Aggregator of the Year 2016, all by the prestigious AltFi.
As the Head of Engineering, you will play one of the most critical roles in the company and have a major influence on the future success and direction of Mintos by supporting our next stage of growth. You will be responsible for leading and significantly growing our 15-people strong engineering team, ensuring accurate product planning, and delivering effective execution. You will report directly to the CEO, work closely with the CTO and the Head of Product, and serve as a senior member of the leadership team.
You are an ideal candidate if you have the vision and experience to be an inspiring results-minded leader, but are still a developer at heart with the ability to be hands-on technically when necessary. You have a passion for team building and a track record of fostering high-performing engineering teams, giving them the guidance, structure, and care they need to write great code in an unbeatable working environment. Rapid iteration and experimentation is at the heart of what you do and you care about the quality and details of the products you create.
Our stack includes PHP, Symfony, MariaDB, vue.js, jQuery, Yarn, and SASS. Our entire software stack runs on AWS.
If you think deeply about questions like these, this position is for you:
How do we ensure a culture of continuous learning in our team?
What's the best way to balance a focus on delivery with building long-lasting, scalable applications?
How do we measure quality?
What is our definition of "done?" What do our customers think "done" means?
How can we balance innovation and experimentation with having core technical principles?
How do we ensure visibility across the company of what the engineering does?
What you'll do:
Lead, manage, and inspire a growing team of software engineers.
Uphold a strong culture of execution and accountability across engineering to accommodate our growth.
Make sure the trains run on time by setting engineering roadmap and priorities and ensure a timely delivery.
Partner closely with our CTO to define and deliver the technical vision for the platform.
Jump into the trenches as needed, contributing to development tasks such as coding and feature verification.
Collaborate with the Product, Marketing, Investor Service, and Sales teams to build new features and products.
Grow a high-performing and diverse engineering team by hiring, mentoring, and retaining top talent and developing the team's domain knowledge, technical skills, and essential soft-skills.
Work with our Head of People to design the engineering interview structure, interview candidates, and co-own candidate lead generation activities (e.g. tech talks, conferences, etc.).
What you need to know/have:
5+ years of software development experience (ideally working with financial software and services), with at least 3 years leading a development team. Experience working in a startup environment, especially one which scaled successfully, is a strong plus.
Strong understanding of current and emerging technologies, and how these can help Mintos execute its product vision.
Excellent leadership skills and the ability to establish strong personal connections, foster relationships and inspire a team.
Strong track record of attracting, mentoring, and retaining top talent.
Passion for continuous experimentation and learning, coupled with a desire to make things run faster, better, and cheaper.
Great communication skills to a variety of audiences, from technical to non-technical.
Thorough understanding of the development process in an agile environment.
Hands-on coding ability in tech stack similar to ours and how they integrate together: PHP, Symfony, Javascript, SQL, vue.js, jQuery, Yarn, and SASS.
Understanding of continuous integration, continuous delivery, and build automation.
Bachelor's degree, preferably in Computer Science, Computer Engineering or related technical discipline (but there are lots of great engineering leaders with other degrees).
What we offer:
Ground-floor opportunity to change the world.
Full-time salary negotiable based on experience.
Employee stock options in the company.
Health insurance and subsidised gym membership.
Unlimited vacation policy; work hard and take time when you need it.
Sharp, motivated co-workers in a results-driven international environment.
A recently refurbished, relaxed open-plan office with a fully stocked kitchen with healthy beverages and snacks.
To apply, please send your CV to hr@mintos.com and include "Head of Engineering" in the subject field. We look forward to hearing from you!