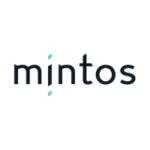 Do you want to be part of a team that's revolutionising financial services through technology?
If you are passionate about fintech, thrive in a fast-paced international environment, and want to see your ideas turn into reality, come join us!
At Mintos, we are building a global online marketplace for loans. We provide retail investors with an easy and transparent way to invest in loans originated by a variety of alternative lending companies around the world. As a high-growth startup, we have won the People's Choice Award two years in a row in 2016 and 2017 and have been selected as a runner-up for the European Alternative Finance Platform of the Year 2016 and Aggregator of the Year 2016, all by the prestigious AltFi.
As the Head of People, you will join a smart and ambitious team in a strategic leadership role and help us with attracting, developing and retaining top talent consistent with our company values. Together with the co-founders, the CEO and the CFO, you will help guide us through a high-growth period. Initially, your primary responsibility will be recruiting, but you will also oversee internal culture and communications, diversity, employee satisfaction and engagement, benefits and compensation, and learning and development. You'll report directly to the CEO and be part of the management team providing sound advice to senior management on all related subjects.
You are an ideal candidate if you are an experienced business-oriented professional and believe that people are the heart and success of the business. You have a growth mindset and are excited to create and drive people initiatives that align with business objectives and key results. You are comfortable working in a high growth environment with offices in multiple locations and are able to work independently demonstrating love for both the scrappy and the strategic elements of this work.
What you'll do:

Lead all people-related initiatives, including recruiting, performance management, compensation, employee engagement, workforce planning, retention, learning and development, and employee relations.
Work closely with external recruiters where necessary to identify and attract outstanding candidates across all functional areas primarily in our headquarters in Latvia, but also across our other offices in Europe, Latin America, and South East Asia.
Review and improve Mintos employer brand and public presence as an employer – communicate the value proposition of Mintos to recruiters, refine our jobs site and job board posts, etc.
Help the management team with managing the process of recruiting, evaluating, formulating offers, closing and hiring candidates.
Be a trusted advisor to the management team, and provide guidance and coaching to build management and leadership capabilities across teams.
Inspire and connect people to drive effective teamwork, communication, collaboration and commitment across multiple teams with various priorities and initiatives.
Partner with the co-founders, the CEO and the CFO, to effectively architect, scale, and develop the rapidly growing and changing organisation.
Ensure compliance with all relevant employment laws and regulations.
What you need to know/have:
5+ years HR or people operations related experience; experience at a high-growth startup is an asset.
Genuine belief in people and each individual's capabilities.
Strong recruiting background, with experience building high performing teams across all areas of the business. Knowledge of current trends and innovative approaches to sourcing talent in a highly competitive market.
Thorough knowledge of human resource management principles and best practices.
Business-driven entrepreneurial mindset, with a very high energy level and 'get things done' attitude.
Strong communication skills – ability to break down complex concepts and clearly explain them.
Unquestioned integrity and a confident presence to effectively resolve sensitive employee issues.
Being comfortable working in a fast-changing environment.
Business level or higher level of English is a must.
What we offer:
Ground-floor opportunity to change the world.
Full-time salary negotiable based on experience.
Employee stock options in the company.
Health insurance and gym membership.
Unlimited vacation policy; work hard and take time when you need it.
Sharp, motivated co-workers in a results-driven international environment.
A recently refurbished, relaxed open-plan office with a fully stocked kitchen with healthy beverages and snacks.
To apply, please send your CV to hr@mintos.com and include "Head of People" in the subject field. We look forward to hearing from you!