Technical content writer about localization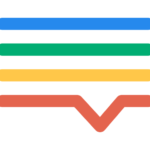 Want to join one of the Latvia's most exciting startups?
Lokalise is looking for a technical content writer for our blog.
Distance-located or in our cozy office in Old Riga you would be writing clear and interesting articles about ways to improve localization with features of the world's best localization tool – Lokalise, helping thousands of developers worldwide save time and resources translating their content.
Writing for us will quickly put you alongside with world's biggest experts on localization, giving you the most advanced localization tool to date.
ABOUT US
In a little more than one year Lokalise got more than 1,000 happy clients including Shopify, Vodafone, Specialized, Bayer, Revolut, and many others. According to them, "besides Lokalise there is nothing worth trying in translation and localization", and we tend to believe them.
Responsibilities
Creating technical articles for Lokalise blog
Provide input of Lokalise features
Identify gaps in existing content library and create new content based on technical needs
Requirements
One to three years of experience in creative writing
High IT proficiency
Passion for clear, interesting content
Interest in growing and becoming well-known for your content
Localization/translation experience highly desirable
What you should know when writing about localization:
The most important principles are re-use and consistency
Writing with localization in mind can reduce localization costs by 10-15%
A glossary is a key tool in writing for localization
Writing for localization can improve the English source
A company need not implement a tool to improve materials that will be localized
Deadline for application: Aug 31st, 2018
Location: Riga
Salary: from 500 EUR
Contact person: Eugene Sadovsky
Contact phone: +371 26014876