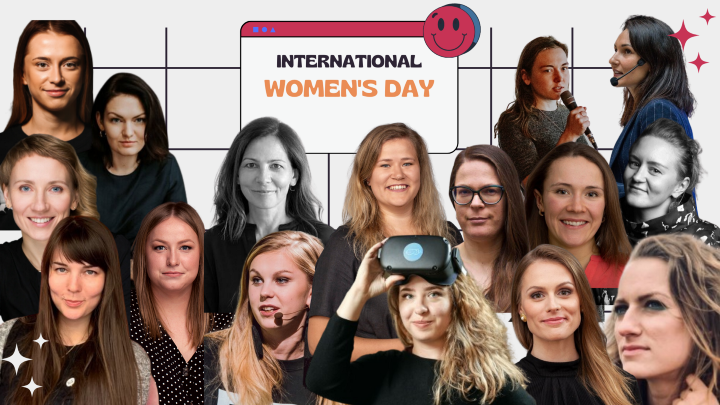 Someone said there is no limit to what we, as women, can accomplish. Gather in crowds and banish the Russian military occupants from their cities, courageously give birth in the basements, and even (allegedly) disarm military drones circling their homes with… a jar of pickles! 💙💛
March 8 marks International Women's Day and Startin.LV wants to spotlight 8 Latvian startup community initiatives that are shaped, led, and inspired by powerful and absolutely incredible women from Latvia.
Whether they work for a non-profit community, media, or venture capital fund, these female leaders have been a driving force in the local startup ecosystem and are making major waves to impact the future of the diverse and inclusive tech industry.
Labs of Latvia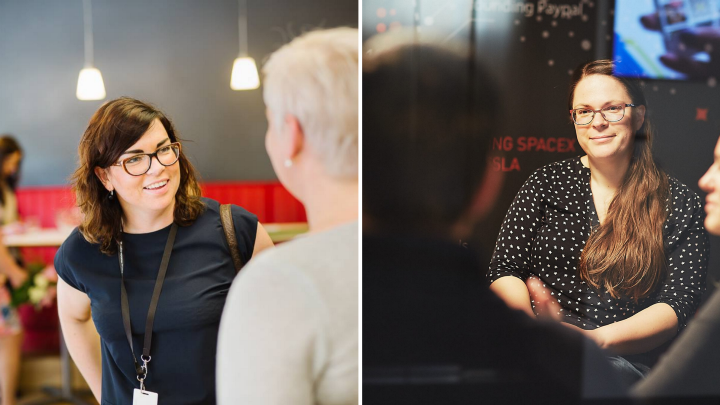 Photos: Personāla atlases mārketings: kā rekrutēt veiksmīgāk, Startin.LV
The country's number one tech media, Labs of Latvia recently celebrated its 10th anniversary. All these years the portal has been serving as a trusted source to find the latest scoops on the business news, startup success stories, innovation, science, and more. Its editors-in-chief Ieva Treija and Anda Asere (often referred to as godmothers of the Latvian startup ecosystem) are always in the epicenter of startup events and are great at telling even the most complex scientific topics in a simple language.
TechChill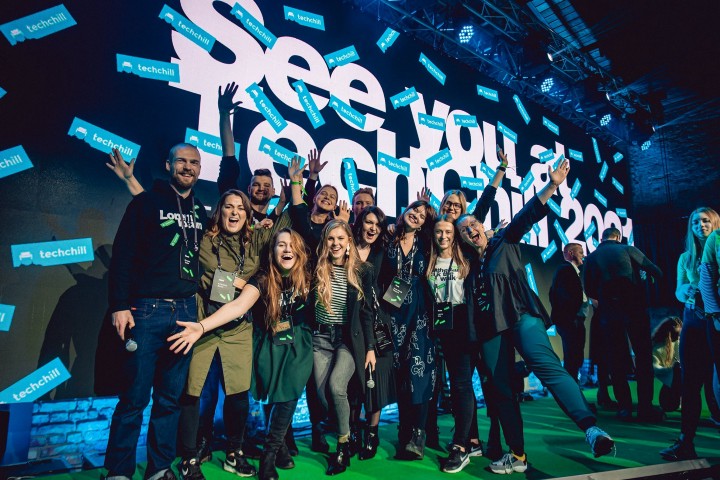 Photo: TechChill
The major tech event of the year, TechChill conference has grown from a small grassroots movement of like-minded tech enthusiasts to one of the most buzzing startup gatherings in the region, annually bringing together 2 000+ attendees. Over the years of growth and international recognition, the project owes much of its success to the female driving force represented by Marija Rucevska, Liva Perkone, Annija Mezgaile, and Lauma Sile. Apart from TechChill, the girls take an active role in a number of startup-related ventures, including the organization of hackathons, working with students, and running their own startups.
The Raccoons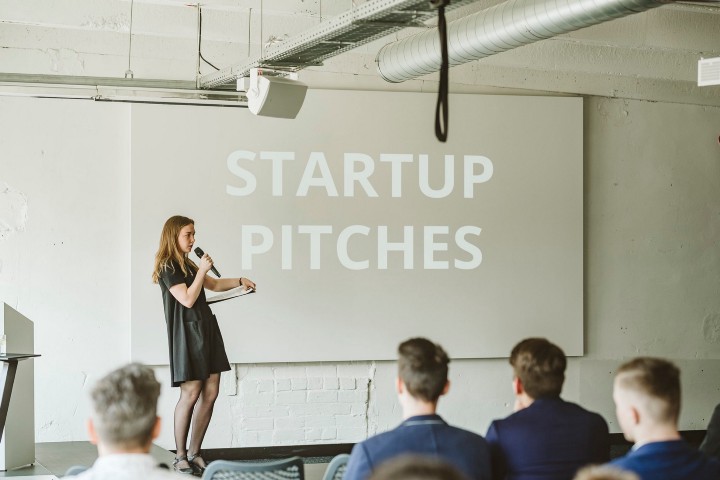 Photo: Startin.LV
This online community with a cute and fluffy name empowers students willing to learn new skills and coding basics through hackathons, workshops, and mentorship programs. Its founder Lina Marta Sarma is well known in the ecosystem as she used to lead the TechHub Riga foundation for several years. In addition, she provides programming courses and is actively engaged in initiatives aimed at supporting women in the IT field.
Riga TechGirls
Photo source: Kursors.lv
The name of this organization speaks for itself. The changemaker team led by Alina Karpelceva, Elina Sundukova, Anna Andersone, Marina Petrakova, and other aspiring women leaders educate and inspire women about technology and actively contribute to gender inclusion within the STEM fields.
In partnership with the largest IT giants like Accenture, Cognizant, Microsoft, and Google, Riga TechGirls arranges educational and mentorship programs opening pathways into new career opportunities within the ICT sector.
Riga Technical University (RTU)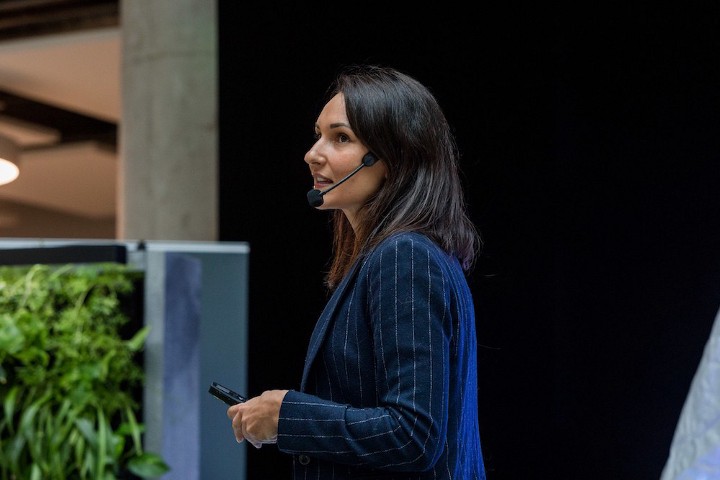 Photo credit: Andra Marta Babre
Riga Technical University's role in shaping the Latvian startup ecosystem cannot be underestimated as it offers a wide range of supporting programs and resources to the early-stage innovators working to transform promising inventions into scalable ventures.
Director of the Science and Innovation Center Liene Briede possesses over 10 years of experience in improving the Latvian and Baltic innovation ecosystem by implementing various business development and support programs at RTU, such as pre-incubation, incubation and acceleration activities for students, researchers, and startups. Also, last November Liene was approved as the first representative of Latvia in the Board of European Innovation Council.
TechHub Riga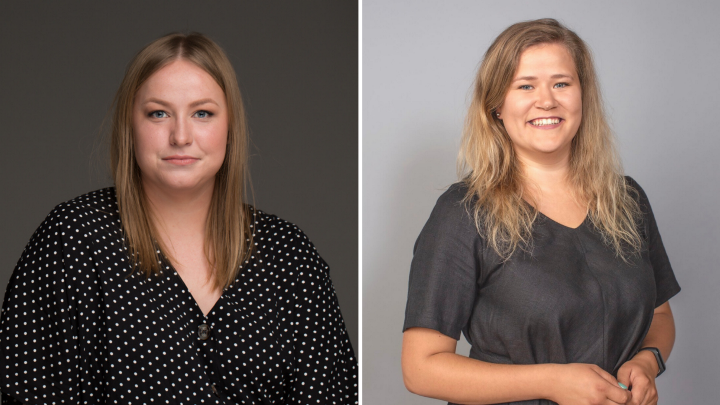 There likely is not a single person within the Latvian tech scene who doesn't know about TechHub Riga. For a decade the non-profit community has been home (both physical and ideological) to hundreds of startups, including success stories such as Cobook, Nordigen, Infogram, and Funderful. Today the operational team is represented by Managing Director Santa Zarane. While new to the local startup ecosystem on official terms, Santa has been following the development closely and brings the experience of the management of organizations and public administration.
And of course, the community could be the same without it's Partnership Manager Katrina Peipina — who knows the local startup sector backward and forwards thanks to her diverse career experience within Unicorn company Printful, state-owned Startup Latvia, and TechChilll.
Livonia Partners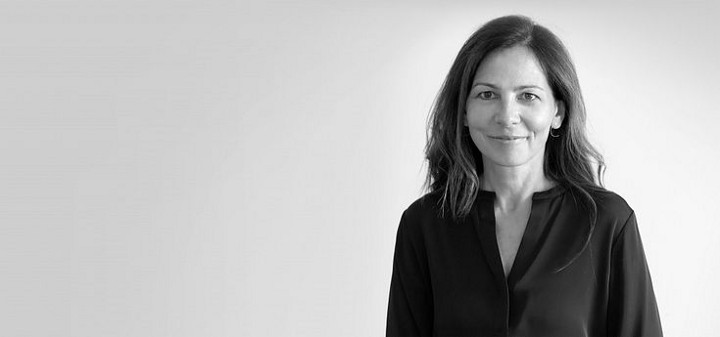 Photo source: Dienas Bizness
There aren't many female VC partners in Latvia, making Co-Founder and Founding Partner at Livonia Partners Kristine Berzina even more notable. After over a decade in roles around the world at PwC and IBM, she returned to Latvia as head of corporate development for the country's main telecom company Tet. Furthermore, Kristine is presently performing as Chairwoman of the Latvian Private Equity & Venture Capital Association (LVCA).
To date, Livonia Partners has completed 16 investments and add-ons, creating a portfolio of successful Baltic and Nordic companies with over 2,000 employees and combined revenues of more than €250 million. The sustainability-focused fund focuses on emerging technologies having a meaningful impact on climate change and the environment at large.
Latvian Startup Association Startin.LV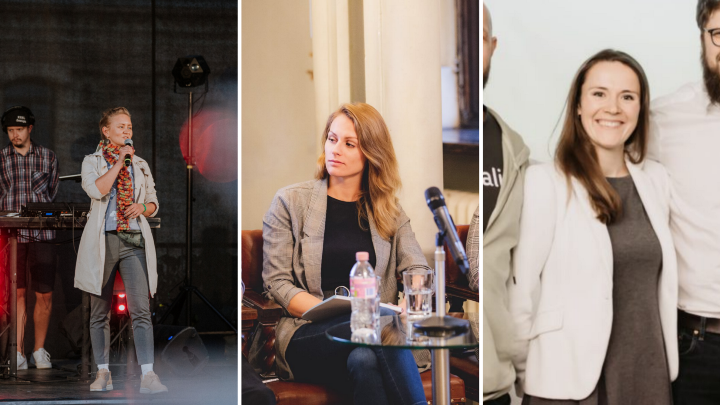 Photos source: TechHub Riga, Ar pasaules pieredzi Latvijā, Startin.LV
We cannot fail to mention the Latvian Startup Association Startin.LV, whose growth and integrity are largely fueled by superwomen with diverse professional backgrounds. Olga Barreto Goncalves is a tireless startup crusader fighting for a better startup ecosystem in Latvia previously led the Startup support division under the Investment and Development Agency of Latvia for more than 3 years, and now continues her mission as CEO at Startin.LV. Furthermore, 3 of 5 association's board members are women, including previously mentioned Liene Briede, as well as Agnese Veckalne, Chief Operating Officer at the medical technology startup Longenesis, and Arta Abasina, Head of Operations at Latvian-based Fintech Nordigen.
Originally published at https://medium.com/@startinLV