For the second year running, we love kicking off the new year by getting the inside scoop from our members through a survey. That helps us to understand what we're nailing as an association and where we've got room for growth.
Huge thanks to all our active members for taking the time to share your thoughts and honest feedback with us! Now, scroll down and see the results of Startin.LV members' survey!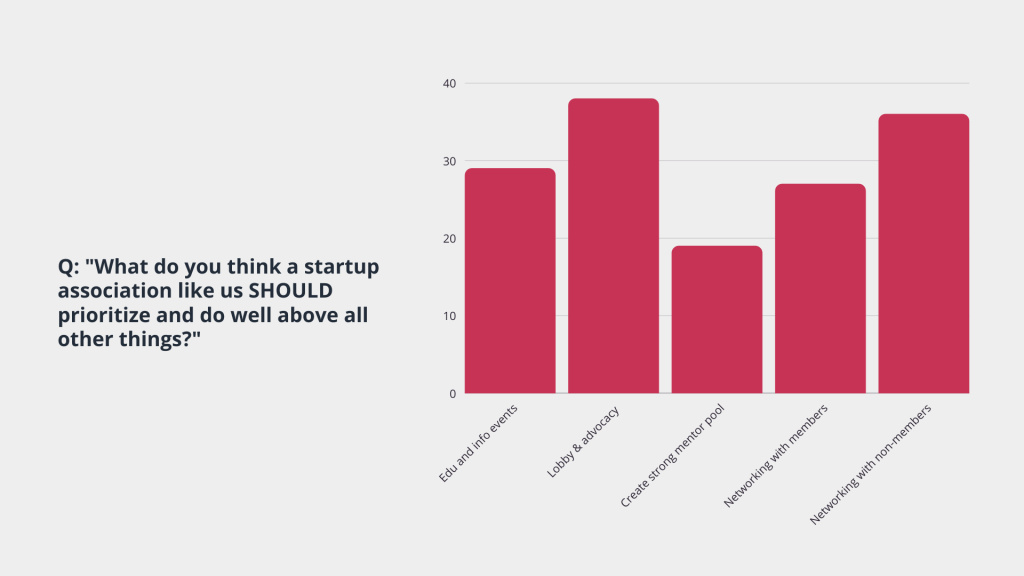 When it came to the question of what should be a top priority for the Latvian startup association, the answers that came up most frequently were:
Lobby & Advocacy

Networking with non-members

Educational and informative events

Networking with non-members

Networking with members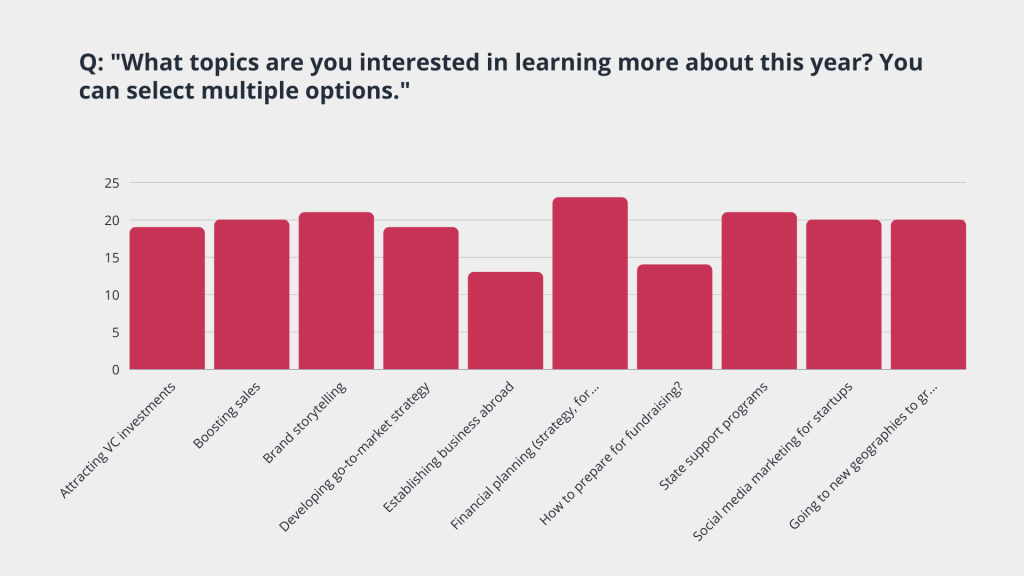 Among the most in-demand topics that Latvian startups would like to master this year are: 
Financial planning 

State support programs

Brand storytelling

Boosting sales

Social media marketing for startups

Going to new geographies to grow your business 

Attracting VC investments

Developing go-to-market strategy 
Well, good news for our members, as well as for those who are planning to join our ranks — in 2023 we have prepared an intensive program of educational webinars and networking. Do not miss it (read: make sure you are subscribed to our Newsletter)!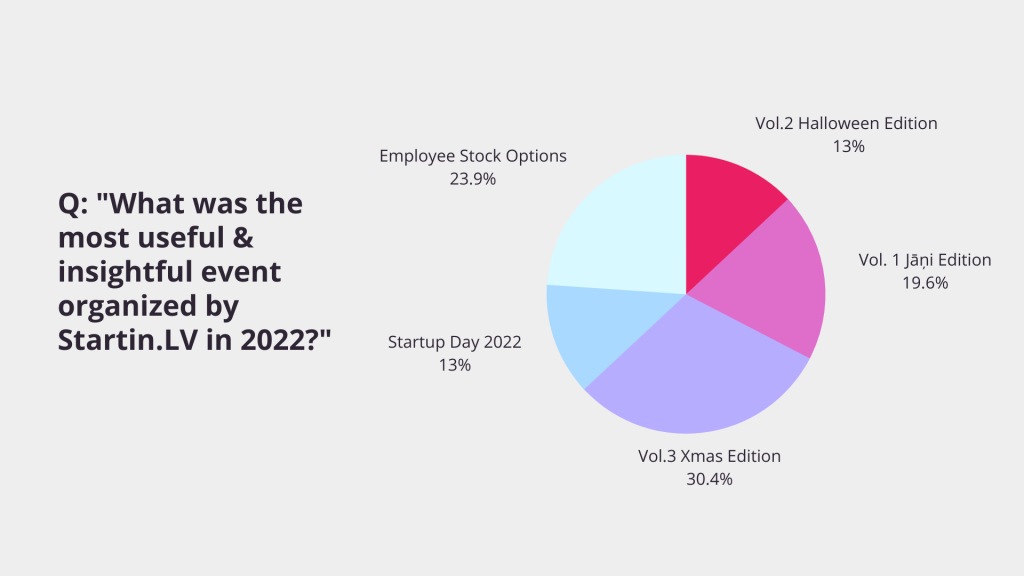 Staying on the subject of events, we also queried our members about their favourite events from the past year. Here are the TOP 5 results from the survey: 
Startin.LV At-Home Meetup Vol.3 Xmas Edition hosted by 

httpool

Employee Stock Options: From Theory To Practice 

Startin.LV At-Home Meetup Vol. 1 Jāņi Edition hosted by 

Gravity Team

Startin.LV At-Home Meetup Vol.2 Halloween Edition hosted by 

Aimy

Startup Day 2022: Community Forum 
Btw, if you missed out on some of our educational events, no worries. We've got you covered with recordings available for viewing on our website.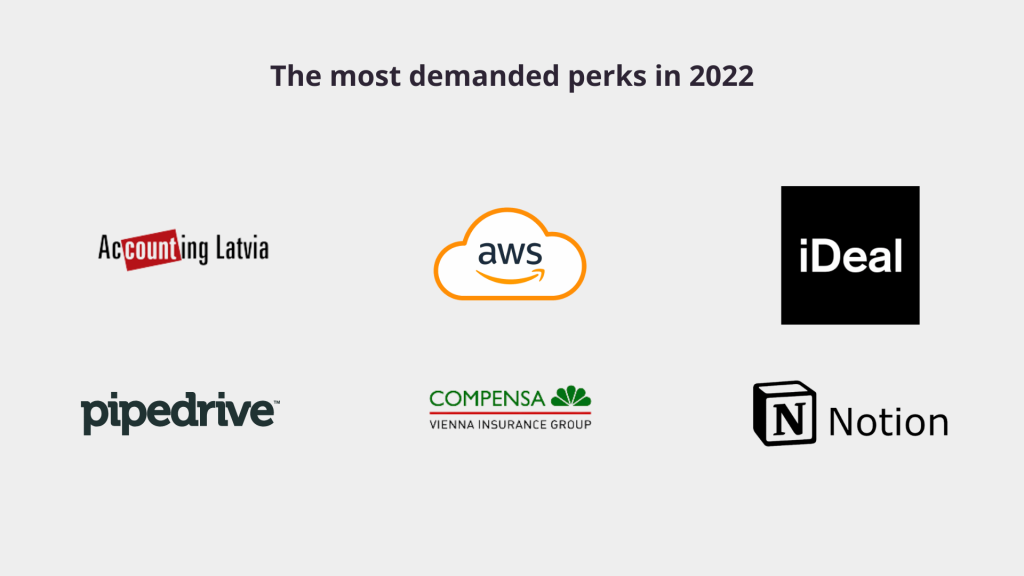 Let us remind you that Startin.LV membership opens the door to over 20 exclusive deals and discounts from our members and partners. While you can check out the full list of offers at the association's website, here are the top perks that our members took advantage of last year.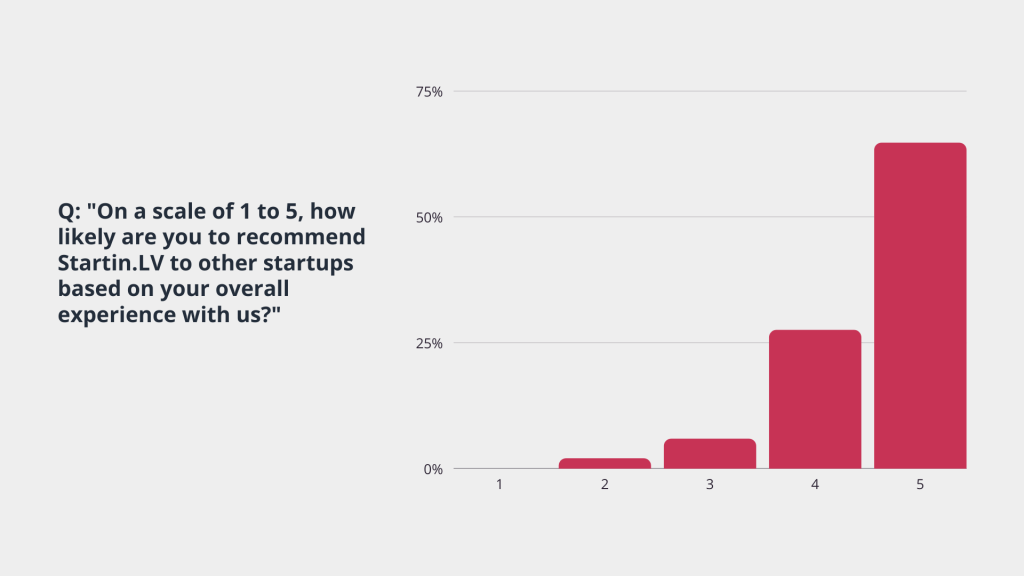 Finally, a whopping 65% of surveyed members are ready to vouch for us and recommend the Startin.LV association with their friends and colleagues without any hesitation. 
Ready to join the community? The beginning of the year is the perfect time to become a member! You can submit your application online or shoot us an email to schedule a chat at info@startin.lv. Let's make it happen!